MASS PRODUCTION
For more than 15 years, the mold testing department has evolved into a real series production department, with 15 specialized professionals, operating on three shifts, who have a fleet of presses from 50 to 1100 tons equipped with all the major technologies and hot blade and vibration welding machines to meet all the needs related to thermoplastic injection molding.
MOULDING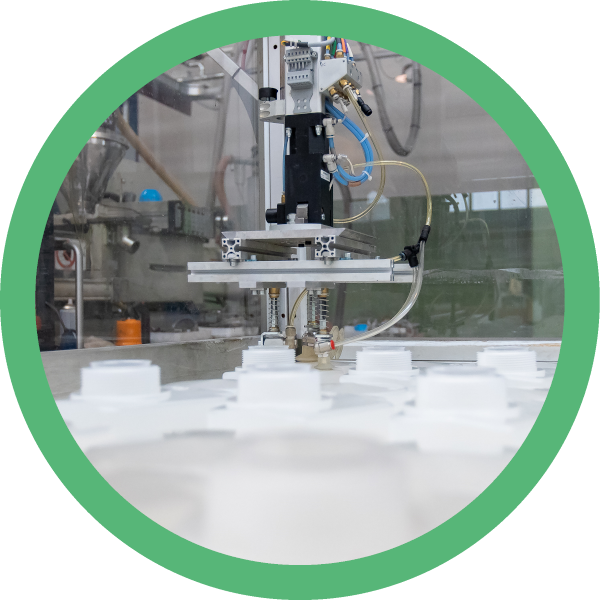 The mass production department has 7 presses from 50 tons to 1100 tons passing through all intermediate sizes, equipped with manipulators, satellite injectors for 2K molding, gas injection (GID) and other normal accessories.
WELDING
The mass production department is equipped with vibration and hot blade welders for all those processes that require this technology after traditional molding. All the assembly and testing equipment of the various customers used to test the finished product is managed and maintained.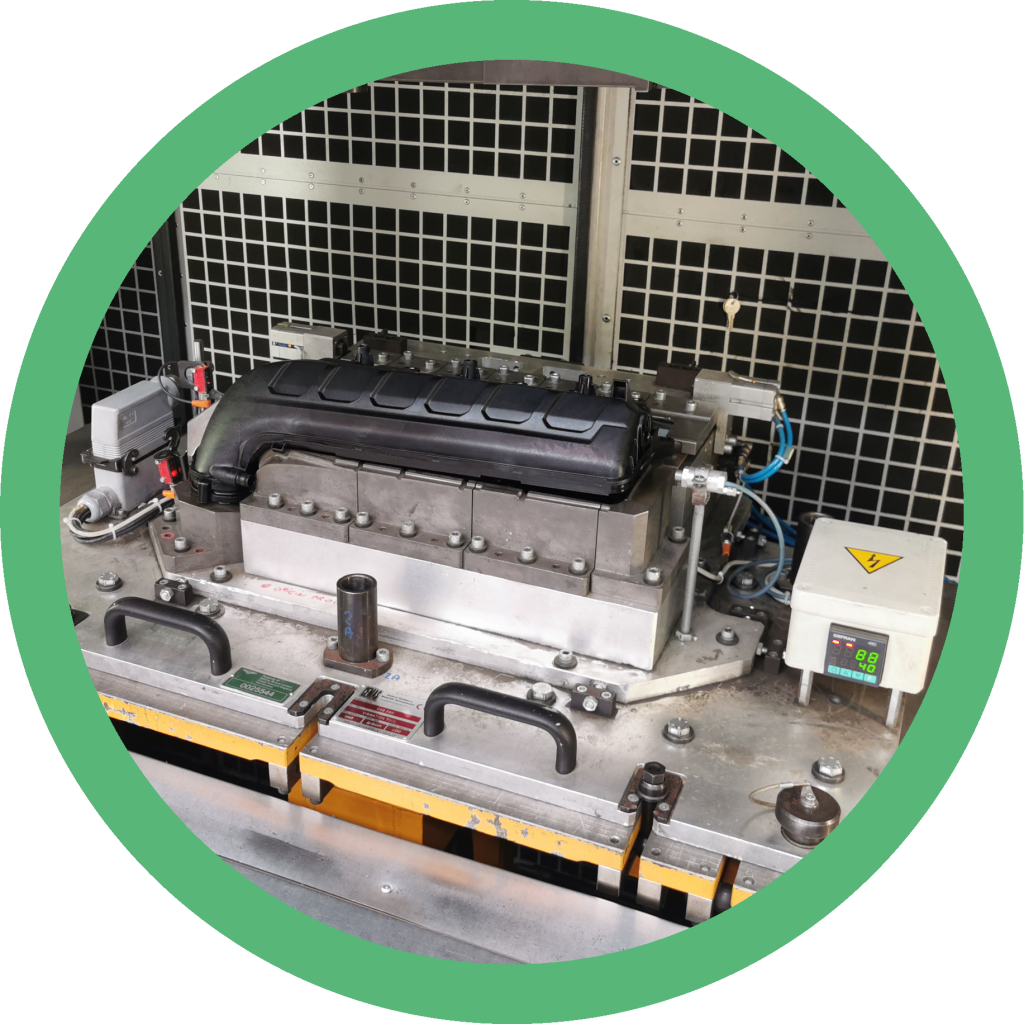 MANUAL PROCESSING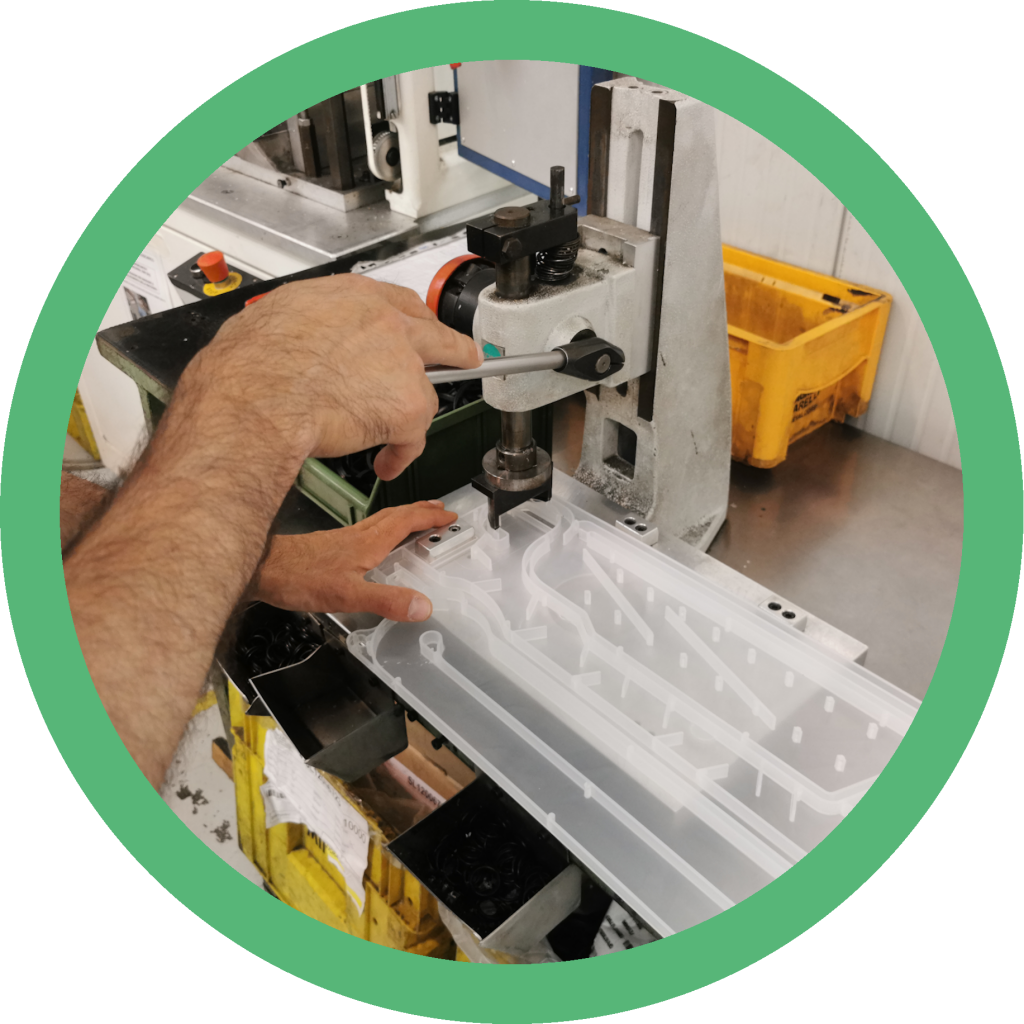 The mass production department offers the possibility to combine processes such as assembly, burrs or other with normal molding and welding operations, by means of specialized personnel.